Life story of the founder of Xhuma Africa
It was on Monday, the 16th of July, 2018. I got up early to prepare for my examination and by 6:30 am, I was walking to the University of Bamenda when several young men pointed guns at me. I was blindfolded, placed on a motorbike, and risked off to a compound in the forest. I was kidnapped by rebels and accused of going to school. That was my only crime. 
Born in an average African home, I am one of ten siblings. My father, a veterinary doctor, gifted three pets to me, a rabbit, a dog, and a pig. Feeding and caring for these animals gave me a sense of what it means to share, love, and take up responsibility for the well-being of others. 
Back then, my dream was to become a university lecturer. Sharing knowledge, transforming lives, and connecting learners from around the world was my goal. 
When I was 11 years old, my father died.  Six of my brothers dropped out of school due to limited financial means, but my passion for education grew even stronger. Family friends sponsored me from school to college. Upon admission into the university, I felt my childhood dream would soon come true. But in January 2017, a civil war broke out in Anglophone Cameroon. A peaceful protest by teachers and lawyers escalated into a separatist armed conflict with activists fighting for a breakout state they call "Ambazonia".  (Continue after the picture)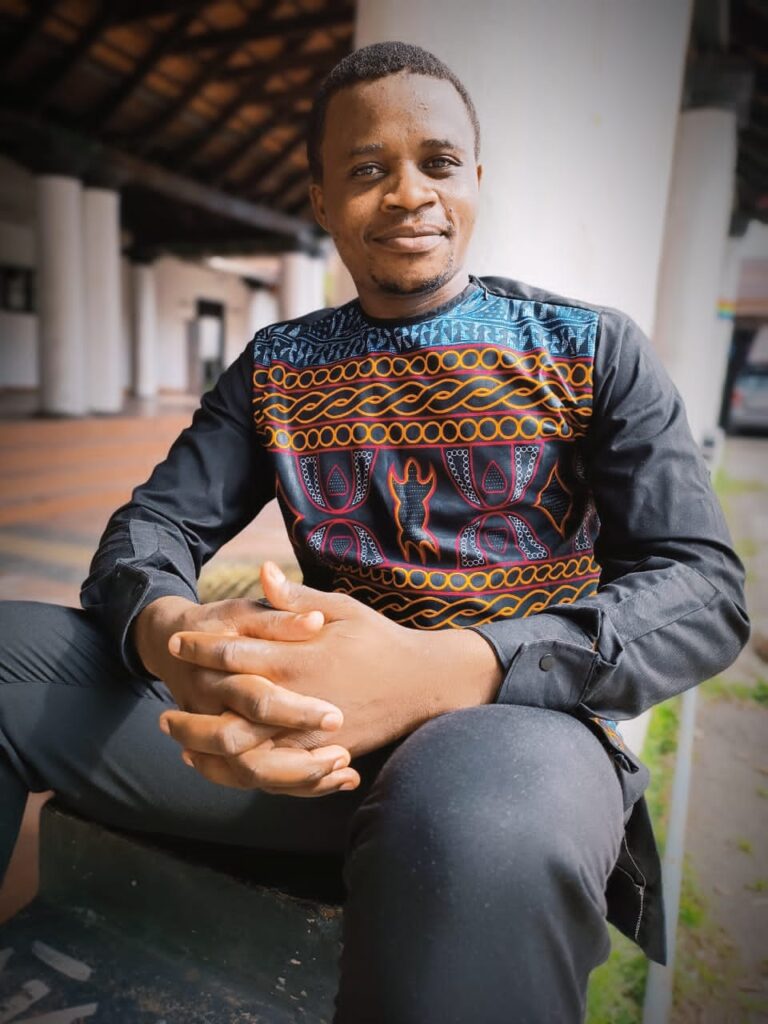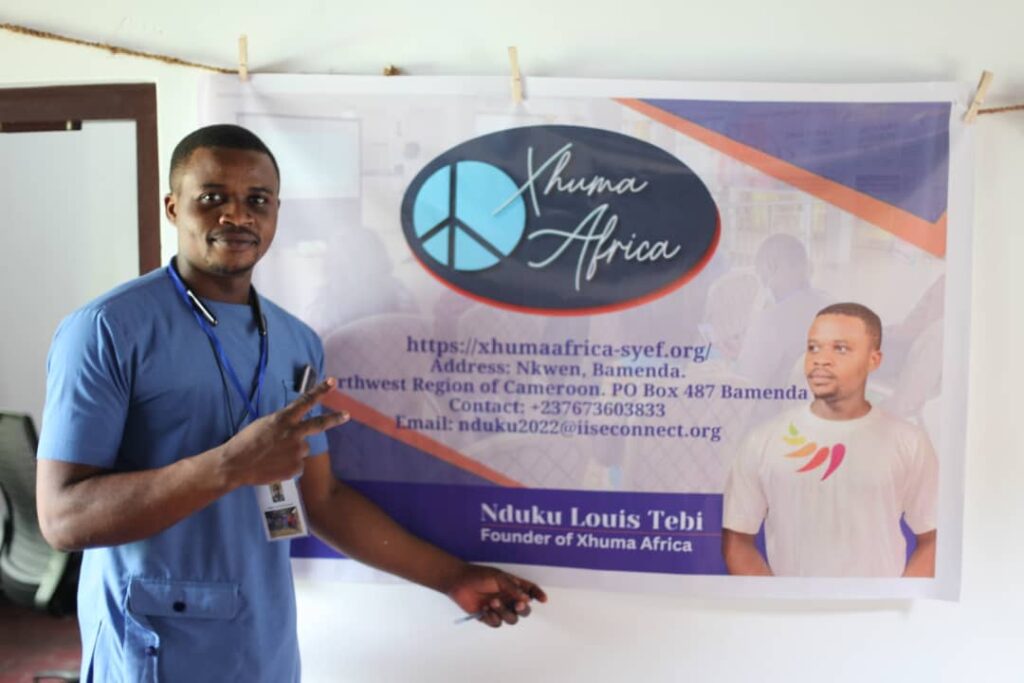 Government troops were deployed to our region to maintain law and order. The North-West governor signed a release prohibiting movement after 7:00 pm. In retaliation, separatist leaders used social media like Facebook and WhatsApp to impose a ghost town, a lockdown, and a school boycott for all. The internet was shut down by the government for 93 days to prevent the spread of fake news and calls for killings. Parents were asked by rebels to keep their children safe at home while they engaged the regular military in gun battles. Despite the obvious dangers of showing disobedience towards the separatists, faculty officers invited final-year students to come for their examinations. My fear of repeating the same class convinced me to resume school, so I defied the danger. 

What happened on that Monday morning has changed my life forever. The rebels brought me and two other students to a compound far out in the forest. At the entrance to this camp, I saw sticks, decorated with freshly cut human heads. In the camp lived a woman whom the rebels respectfully called their "Queen mother", a spiritual leader who created charms for the rebels. She cooked food and decided who should be executed. 
My phone was seized, and my hands and legs were chained by a young boy. I was beaten and under constant threat to be killed when French-speaking friends called my phone. Two weeks later, I was released upon payment of ransom by my family. 
During my stay in the camp, I had developed plans to one day take revenge against my abductors. And then, days after I was released, I heard that the military raided the same rebel camp, and all my kidnappers were killed. To my surprise, this news didn't satisfy me at all. It made me feel guilty for my thoughts of revenge. 
Being traumatized, I went through therapy, and I attended peace-building training. In 2019, I became a teacher at Government Technical College, Figuil. The school is located in the Sahara Desert in the Northern Region of Cameroon. There is a lack of food and lack of access to water. There are hardly any trees and thus, we experienced extreme temperatures of 45 degrees followed by thunderstorms and floods. People suffer from diseases like malaria, malnutrition, cholera, and typhoid. And all this was overshadowed by the violence of attacks by Bokoharam. 
Here I understood the connection between climate change and war. On one hand, hunger, droughts, and floods cause poverty and fight over resources. On the other hand, religious intolerance, political power, and ethnic crises nurture the battles of our century. 
Peace can only be guaranteed, if we connect the dots and strive to unite the fight for peace and the protection of our environment.