The effects of war on youths and the environment in Africa
More than 500 people die daily because of violence committed with firearms in conflicts globally. *1 It is easy to radicalize the minds of young people to pick up arms and start a war; however, it is difficult to stop structural violence. 20 out of 49 countries are seriously affected by armed violence in sub-Saharan Africa. According to a report published by the Norwegian refugee council in 2021, the first ten most neglected armed conflicts in the world displacing people, are found in Africa.  Armed conflicts are not only taking a toll on our social well-being, but over the years, they also negatively affect the environment.
The Case of Cameroon:
Cameroon is the breadbasket of the Central African sub-region, a country commonly referred to as "Africa's miniature" because the entire fauna and flora you find across Africa are also available in Cameroon. Cameroon exports fruits and vegetables, such as Irish potatoes, cocoyam, maize, rice, coffee, corn, and beans to neighboring countries. 
The Republic of Cameroon gained independence in 1960. Since then, Cameroon experienced peace until January 2011, when Bokoharam insurgency attacks started in the Northern part of the country. In 2017, armed violence in the Anglophone regions began. This conflict is referred to as the Anglophone crisis.  
Until August 2022, the conflict between the government and Anglophone separatists has killed over 6,000 people. This civil crisis has caused over 900,000 Internally Displaced Persons and 60,000 refugees. Thousands of people fled to the predominantly French-speaking regions or across the border into Nigeria. A press release by UNICEF in 2019 stated that more than 855,000 children remain out of school in the Anglophone Regions, three years into the armed conflict.
Factors that lead to violence in Africa:
Wars across Africa can be connected to the following causes: 
Radicalized religion, 
Economic exploitation 
Hate-speech 
Radicalized religion
Africa is a continent with numerous traditional religions as well as large Islamic and Christian communities. Christian and Islam practices in conflict zones, not seldom lead to fundamental ideologies. As a result, intolerance, radical practices, and extremism create conflict between followers of different religions, beliefs, or denominations. Religious discrimination and persecution have harmful consequences on civil society. Victims experience anxiety, depression, stress, and sometimes acts of physical violence or death. This leads to retaliation from followers that incite violence at a wider scale involving youths who can easily be manipulated. 
Religious fundamentalists have created wars running for several decades across Africa, recruiting youths as combatants. Some countries affected by theological armed conflicts in the Sahel include Mali, Nigeria, and Somalia. The Islamist rebels in these countries have ties to global groups like al-Qaida and the Islamic State (IS). Bokoharam, a terrorist group operating in the Sahel, is fighting against western education and seeks to create an Islamic state where Sharia laws will be practiced as opposed to modern religious, social, and cultural practices.*3
More than 35,000 people have been killed in northern Nigeria since 2009, when Boko Haram launched its insurgency to overthrow Nigeria's secular government and establish an Islamic state. Sadly, 70% of those killed are youths. 
Economic exploitation 
Africa is home to some of the world's largest deposits of natural resources, including crude oil, gas, timber, cobalt, diamonds, platinum uranium, gold, and bauxite. International corporates give promises and gifts to governmental leaders across Africa to carry out mining activities, but they don't take the responsibility to protect the environment and clean up their mess. 
Mining not only causes deforestation, but it also pollutes water bodies and air, and destroys soil fertility. When water bodies are destroyed, inhabitants miss out on proteins from fish, and they lose their water sources for agriculture which consequently lead to food insecurity. Hunger is one of the causes of war. 
Normally, whatever the state earns through mining should be used to improve the life of the people. However, some government officials embezzle this source of income to the state.  The exploitation process of natural resources is affected by corrupted administrators who embezzle public funds. This increases the gap between the rich and the poor, creating an imbalance in society. As a result, citizens feel exploited as they can barely afford basic needs like water, health care, food and shelter while political leaders flourish in wealth. Lack of job opportunities makes citizens go hungry and angry and respond violently. 
Hate-speech
African countries were colonized for several decades before gaining independence. Today, neo-colonialism through corporates, incomplete decolonization processes, and external influence from former colonial masters are creating social unrest. In 2022, for example, the Military Junta in Mali cut off diplomatic ties with France over accusations of interference in the internal affairs of Mali. Furthermore, electoral conflicts often lead to street demonstrations, acts of vandalism, and social unrest across countries. Bad governance, inappropriate policies, human rights violations, marginalization of minority groups, poverty, and the sale of small arms and light weapons are major causes of African armed violence. 
Some remote causes of armed conflicts include the propagation of hate speech and xenophobic attacks. Hate speech covers many forms of expressions that advocate, incite, promote or justify hatred, violence, and discrimination against a person or group of persons for various reasons.
It poses grave dangers to the cohesion of a democratic society, the protection of human rights, and the rule of law. If left unaddressed, it can lead to acts of violence and conflict on a broader scale. Hate speech appears in the digital space in the forms of propaganda, fake news, disinformation, misinformation, threats, impersonation, incitement to violence, and audios that foster a climate of prejudice and intolerance. These kinds of communications fuel discrimination, hostility, and violent attacks. 
Effects of violence on youths 
Youths are affected by armed conflicts in many forms. Conflicting parties radicalize their minds before recruitment as child soldiers, combatants, and actors to fight on the battlefields. Once captured by the military, youths don't receive any form of trauma healing or rehabilitation. Instead, they are arrested and locked up in prisons without fair trials. Meeting other radicalized prisoners, the cycle of violence will continue. 
Ebase Africa report outlines that the organization has documented over 248 youth-related cases of Sexual and Gender-Based Violence between January 2022 and June 2022 in the Anglophone regions of Cameroon. Often, armed violence influences the closure of schools and makes access to health care difficult. 
Imagine a community where youths lose out on education due to war; they become liabilities to their families, potential criminals, and threats to society. 
One typical case of my region is Clement. When I met him, he was 12 years old. He is a native of Nso from the North-West Region of Cameroon. He attended the second grade of Primary public school when the civil war broke out in 2017. 
Thus, Clement has been out of school for five years, and at age 12, he could neither spell his name nor speak any of the official languages English or French. Clement runs errands for separatist fighters and seeks authorization from his mother to be recruited as a child soldier. But instead, he needed rehabilitation, deradicalization, safety, education, and reintegration. There are thousands of similar cases in war zones in Cameroon and other countries across Africa.
The United Nations has issued statements calling for calm from conflicting parties, de-escalating conflicts, and broad base dialogues without preconditioning as a strategy to manage these conflicts. However, parties to conflicts are not yielding to these calls. Moreover, the effects of years of violence are visible in post-war countries like Liberia and Eritrea. 
Youths in conflict-affected countries across Africa need to connect the dots to their roots to acquire practical tools to manage conflicts free of violence and start working for a peaceful African continent. In so doing, young people will secure the future.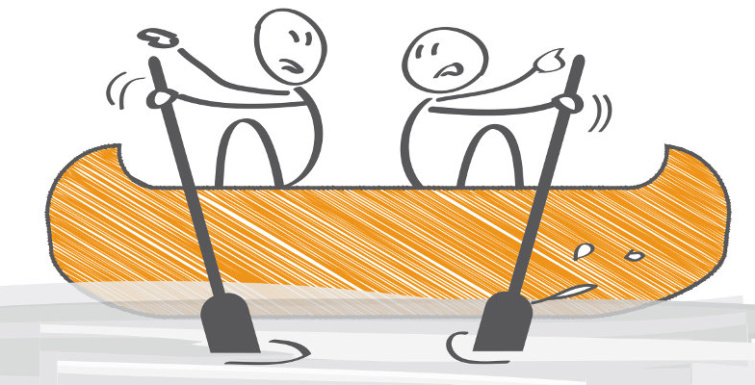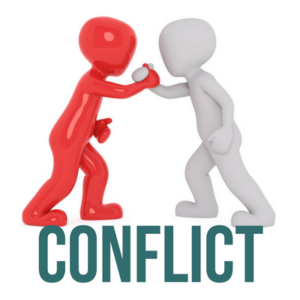 Imagine a Non-Violent Communication expert facilitating training in Texas with young students. Donald, one of the learners arrives late for a session.
The Facilitator says: "Donald, I just observed that you arrive at 10:00 am instead of 9:00 am. I feel that you have missed out on the essentials of today's lesson. How do you feel about this, and can you consider working with me individually during the break so you catch up with the others?" This approach suits the needs of a society in which people have enough to serve their existential needs and enough time to communicate through personal feelings and on the base of observations. In short, since there is no existential urgency, people have the luxury to beat around the bush before entering the core of the issue.
Let's have a look at another scene, Brian a 17-year-old learner comes late to school in Cameroon and his teacher says: "Brian, you are late for classes today and you have been late four times during the week. It will seriously affect your results if you do not become punctual. What is the problem causing you to be late?" This is an African "methodology" of approaching an issue by being frank, direct and seeking to understand the most pressing need or problem since everyone is facing many instant issues simultaneously. For example, tracking long distances to school, hunger, insecurity, electrical blackouts, armed violence, being chased by rebels, or simply maltreatment by their own guardians.
Despite the need for quick solutions in the face of civil war and armed violence across Africa, many "peace seekers" are still clinging to borrowed concepts like Non-violent communication by Marshall Rosenberg. These techniques might work in European or North American context, where conflicts are usually based on simple misunderstandings and emotional shortcomings. But in the African context, we have a much bigger battle to fight, the battle about identity and existential resources.   
Should we, African youths who constantly find ourselves in crisis situations, not develop our own conflict management methodology that meets the needs of our time and reflects the African philosophy, methodology, and values created over centuries?  Through a survey I made with kantharis, social visionary leaders who are creating positive impact and running projects across Africa, Here are some of their findings on historic conflict management strategies in their communities;
– Conflicting parties give dialogue a chance and seek solutions that are frank and win-win for both parties "also called reconciliation". When this fails, the matter is reported to the communal court.
– Communal "foras" were set up in pre-colonial times. These are public courts where communities discuss their conflicts with a chief/sub-chief presiding over the "foras". They are commonly known as indaba (meaning discussion). The person presiding passes a judgment as a way of resolving conflict or putting it to rest
– When agreements are met by conflicting parties, the "nkeng" peace plant, kam wood and palm wine are used as a sign of peace with rituals carried out to make this binding. 
– Defaulters of the law are publicly punished with community work or fined in material terms before pardon. 
Reconciliation is a credible peace restoring strategy, the question is, can Africans create a new base for conflict resolution? Through our solution, we wish to see an ideal African society where youths are inspired to cooperate and take the lead in creating peace and promoting a sustainable environment. We shall also carry out a qualitative research study to develop practical conflict resolution models taking into consideration African values and philosophy.  In armed conflicts across Africa, youths are the actors taking part in violent activities. They are also seriously affected by war; however, society perceives youths as part of the problem than part of the solution. We wish to transform this trend by facilitating the acquisition of workable skills by youths in problem-solving. We will create a path for African youths to promote peace, environmental protection, and civic engagement in an atmosphere of tolerance, shared values, cooperation, and mutual understanding.
We look forward to building the Xhuma center for compassion in Bamenda, Cameroon where youths from across Africa come together and learn to practice compassion in action and share ideas while acquiring skills and contributing to peace and environmental protection. The question is why Cameroon? Cameroon is located in the center of the central African sub-region, and everything found across Africa is found in Cameroon, therefore, Cameroon is also called a miniature Africa. In addition, young people in Bamenda have been affected by the civil war in the Anglophone crisis and have first-hand experiences of being victims, rebels, or survivors of war. The center will be located on the outskirts of the city of Bamenda, by a riverside, 200 meters from a natural forest. Our youth-led center will be constructed in an African style considering environmentally friendly ways using natural building materials. 
This is because there is a direct link between peace and nature. Our forests, rivers, oceans, and soils provide us with the food we eat and the air we breathe. We also rely on them for numerous goods and services for our health, happiness, and prosperity. Being in nature, or even viewing scenes of nature, reduces anger, fear, and stress and increases pleasant feelings. Our center will facilitate the acquisition of critical thinking skills so that youths from across Africa will not be blinded by political slogans. This will make youths actors for peace and not just passive theoretics. 
We shall connect the dots and investigate the challenges of the future to identify how climate change and war are affecting the universe.  We will take a practical approach as youths to secure our existence. 
We live in a fast-changing world and as young people, we need to understand how we can adapt to the realities of today and the future.  Our center will be a place for trauma healing and making our beneficiaries resistant to trauma. In so doing, Bamenda, a city once known for violent incidents today will become a reference point where youths are inspired to take action and lead alternative initiatives in promoting peace in society through the following;
– We create a curriculum on new ways of managing conflicts tailored to our African contexts. Our communication is based on the realities of today and adapted to African values, patterns, concepts, and ideologies.
– We advocate for the adoption and implementation of peace education models in countries across Africa, those that are deeply rooted in the African culture and values.
– We organize training not only on trauma healing for survivors of gun violence but also about disaster management, leadership in crisis, and what to do if everything seems to fall apart. This will make youths alert to act, not to be helpless, which might be the best prevention of trauma.
– We conduct trainings on conflict transformation, disaster management, digital literacy, and digital safety.
– We build an African Library online and offline where people can be inspired while reading the literature of African philosophers and maybe become philosophers themselves.
– Because one of the root causes of war is poverty, we shall organize capacity-building workshops on income-generating activities and support youth community peace weavers to run innovative businesses, and self-employment and employ others.
– We train artists to add, interpret and contribute with their creativity to peace concepts. 
– To learn how to protect the environment, organize environmental exposure trips with our beneficiaries to discover the beauty of remaining natural environments and we learn about the role animals play in managing conflicts.
There is a lot we can learn from animals ranging from their behavioral responses to conflict, unconditional love for their pet owners, loyalty, and alertness against intruders. Direct care for animals also has strong and positive effects on persons. The relationship teaches us to be companions responsible and compassionate. Compassion is based on understanding the feeling of others and connecting for common good.
– We carry out environmental education and champion the planting of trees with youth
– We will create a peace garden forest serving as our reference center to learn best practices in environmental protection, exposure to nature, and volunteerism for our beneficiaries.
I do believe that Africa could be seen as an incubator for needed solutions relevant to the future arising from the problems of our times. The continent is affected by a lot of crises and the population has become more resistant to issues affecting the world. Resistance and resilience are good qualities that we as Africans can capitalize on to make Africa an answer to help to solve global problems.